Note: All of the following links are relevant to the interests of those who, like me, love children's books and the positive representation of people with disabilities in those books and/or engaging with the needs of disabled young readers. Some general interest websites are included if they make a substantial commitment to diversity in their content.
Disability in Kidlit

Disability in Kidlit is dedicated to discussing the portrayal of disability in middle grade and young adult literature. We publish articles, reviews, interviews, and discussions examining this topic from various angles—and always from the disabled perspective.
The Nerdy Book Club

If you love books, especially those written for children and young adults, then you are an honorary member of The Nerdy Book Club. Like us, you probably always have a book along to read, a title to recommend, and time to talk about works held dear.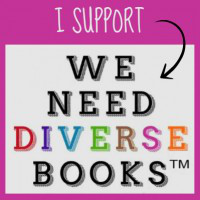 We Need Diverse Books

We Need Diverse Books is a grassroots organization of children's book lovers that advocates essential changes in the publishing industry to produce and promote literature that reflects and honors the lives of all young people.
Storytime Katie

Storytime Katie is a blog written by a children's librarian in the Chicago suburbs. She blogs about the storytimes she puts together and literacy kits she makes for her EXTREMELY lucky patrons. She has a million great ideas and insights and I love reading her blog.
Sing Books with Emily

"Sing Books with Emily explores the wonderful world of Illustrated Song by researching, archiving, documenting, collecting, advocating, curating, music-making for, and creation and live performance of Illustrated Song with the ultimate goal of enriching the educational, intellectual, and cultural lives of children and the grown ups and communities who love, teach and care for them."