Tara Brescio, a longtime therapist on our ABA team, is a special education teacher, former librarian, and a new mom--the perfect trifecta for this blog. I sat down to get her take on autism and children's books--and of course I got lots and lots of great book recommendations!
First, a question about you. What made you decide to be a librarian and then a special education teacher?
I was looking for a job as a teaching assistant, not as a librarian specifically. There was a TA position open at the school where my mom worked, so I applied. The full-time librarian had retired, so they decided to hire me as both a TA and as a librarian. I think they decided to give me the librarian duties too because they felt I had a strong background in technology. I was responsible for the lending library, maintaining technology like smart boards and the computer lab, and running literacy classes for pre-k and kindergarten students.
But I always wanted to be a special education teacher. While working at a day camp in my teens an early intervention therapist would come work with one of my campers. I realized that I was capable of working with children with special needs the same way a trained and experienced therapist was.
How would you recommend a parent introduce their branch library to their child?
It would definitely depend on the age of the child. My library has tummy time for infants in the morning and family story time for older kids after dinner. They're scheduled weekly so parents and kids can get into a consistent routine.
Libraries are great because they're flexible, you can come and go as you please, they're free and they're almost always open. This allows you have to have low expectations; if a certain activity isn't working you can leave.
I'd always suggest seeking out children's librarians for more for help and recommendations. They're always willing to give suggestions and help you find or set aside as many books as you want.
Sometimes it feels like torture to get my kids to attend to a book, especially if it's an unfamiliar story. What advice would you generally give about how to help kids do this?
Sometimes kids don't like a book simply because its unfamiliar. Don't give up on a good book if you're child doesn't like it the first time. Just try again another day. If you're having trouble getting kids engaged you need to give the characters silly voices, sing the words instead of reading them, make animals noises and hand movements. Find things in the illustrations that you know your child already likes (favorite color, animal, etc.) and point them out to get their attention.
In general, limit distractions and let your child take the lead. If a child brings you a book and wants you to read it, stop what you're doing and read it. You want to create a positive relationship with books so find ways to enjoy reading with your child.
Are there ways to help kids generalize regular parent-child reading at home to circle time tolerance at school?
Recommend books to your child's teacher or send your child to school with their favorite book. Volunteer to do a read-aloud at school.
What elements make for a great book for a kid on the spectrum--do you think rhyming or repetition is critical, for instance?
Every child is different! For young kids I think they fall in love with books that appeal to their specific interests, like vehicles or letters. For example, I often find Harry independently reading books with pictures of animals. Rhyming and repetition make for a great read-aloud.
Do you think there's anything wrong with using a child's 'restricted interests' to encourage reading, for example giving a kid obsessed with trains a bunch of train books? I guess I'm thinking about a child like Luke who might only want to read train books.
I feel strongly that it doesn't matter what you're reading as long as you're reading. I worked with one family whose child was obsessed with letters. His parents respected that and appreciated that he had a passion. Another student I worked with was having a hard time napping in school, and we allowed him to read preferred books during that time and his interfering behaviors disappeared.
How do you deal with a kid who stims off of books, like Harry does sometimes?
This is hard and everyone will have a different opinion. Most parents and therapists of children with autism agree that you have to pick your battles. However, if using books to stim starts to interfere with daily activities--like they can't transition or share the books--then you'll need to limit where, when, and how long they have access to that book. You can also choose wisely what kind of books you give your child. If your child stims on the words of the book, give them a book without words.
Would you recommend removing a book from a child's shelf if they start to script it?
I would not remove it completely but I would definitely monitor its use. If a book (or any activity) is interfering with a child's ability to function appropriately or engage in socially acceptable behavior than you need to condition1 the book.
What about this fairly common scenario: A child who is obsessed with the alphabet or counting. Would you limit the number of alphabet or counting books?
Limit and offer as much variety as possible. Get creative and find ways to build on their obsession.
Okay, here's a question about another extreme. Is there any reason not to encourage (or even help along) a hyperlexic2 child who is able to read early?
Not that I can think of. The main challenge when working with a hyperlexic child is that they may not be comprehending what their reading. If you're reading a book above their reading level, you need to be mindful of this and make sure you point out the key elements of the story. Hyperlexic children should be assessed (formally or informally) regularly to make sure you know what their reading level is and they fully master a level before moving on.
What are your favorite books to introduce to two- and three-year-olds with autism?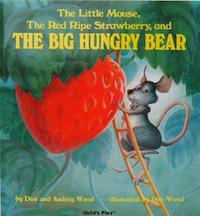 The Little Mouse, The Red Ripe Strawberry, and The Big Hungry Bear by Don and Audrey Wood is great for pragmatics (social language skills).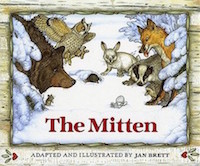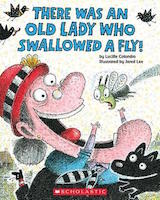 I like books with sequencing like The Mitten by Jan Brett or anything from the There Was An Old Lady... series by Lucille Colandro (The first one is There Was An Old Lady Who Swallowed a Fly.).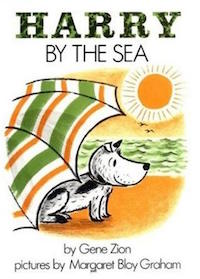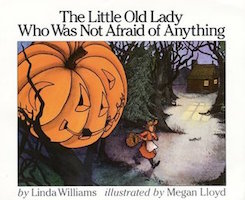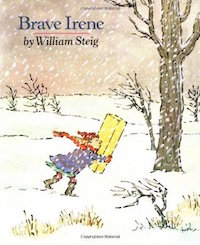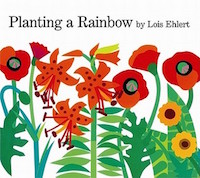 I also really like thematic and seasonal books because they build vocabulary and piggyback on whatever kids are learning in school. "The Mitten," which I mentioned before, is great as a winter-themed book for this reason, but another good choice is Brave Irene by William Steig. For Fall I might read The Little Old Lady Who Was Not Afraid of Anything by Linda Williams. Planting A Rainbow by Lois Ehlert is a beautiful spring choice. And I'd suggest all the Gene Zion books in general (Harry the Dirty Dog is one my all-time favorites) but especially Harry by the Sea as a summer read.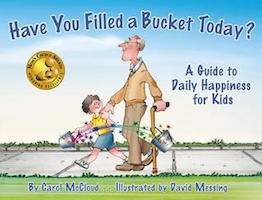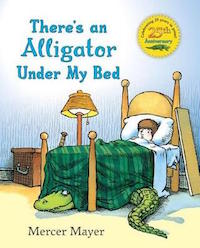 In the social-emotional category, I really like Have You Filled Your Bucket Today?: A Guide to Daily Happiness for Kids by Carol McCloud. And I also love There's An Alligator Under My Bed by Mercer Mayer.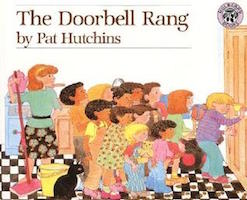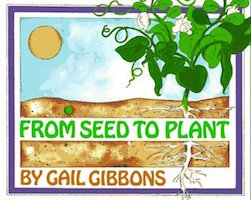 In non-fiction, I like to use The Doorbell Rang by Pat Hutchins for math. And Gail Gibbons writes great kid-friendly non-fiction books, like From Seed to Plant, which is about plant pollination.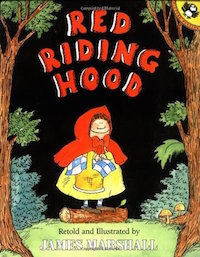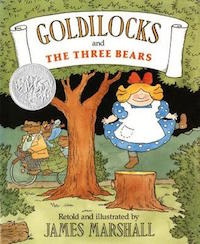 I can't enthusiastically recommend good fairytale books, but I think fairy tales are important. I always use James Marshall. He's done Red Riding Hood, Goldilocks and the Three Bears, and others. But I wouldn't say they're favorites. You and I have spoken before about how the the children's fairytale section (398.2) is lacking.
Notes
1. The plain-English website "I Love ABA," which is a great resource for parents, has a helpful post about conditioning: "The Basics: Operant Conditioning." ↩
2. According to the Center for Speech and Language Disorders, "Hyperlexia is a syndrome that is characterized by a child's precocious ability to read (far above what would be expected at their age), significant difficulty in understanding and using verbal language (or a profound nonverbal learning disability) and significant problems during social interactions." (Retrieved from www.csld.org/HyperlexiaDefinition.htm on 7/2/16)↩